Hybrid and Multi-cloud environments are a reality. While they drive agility and lower costs, they also lead to a massive fragmentation of infrastructure, loss of visibility and a loss of synchronization with constant changes introduced by cloud providers. Concierto.Cloud brings everything under a single pane of glass and puts you back in charge.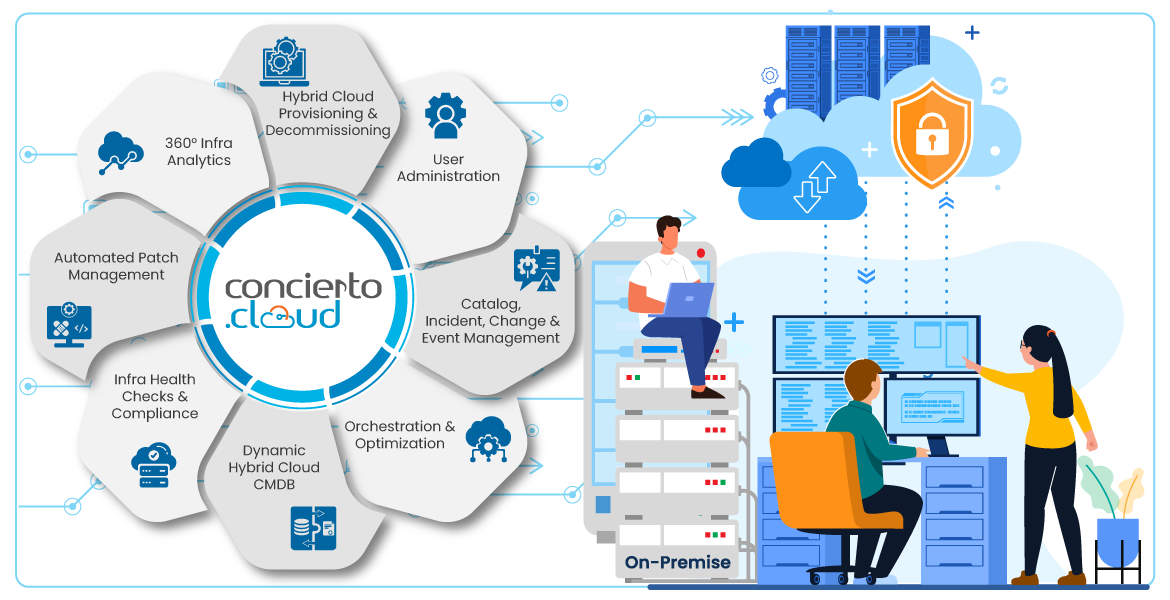 ---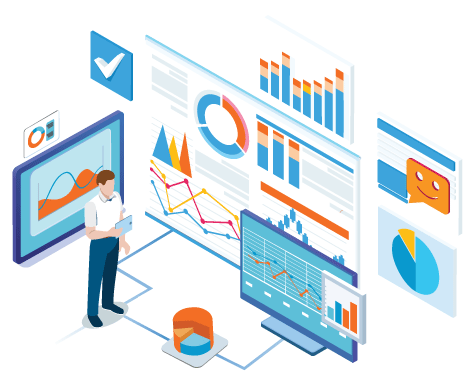 The Infrastructure Fragmentation Challenge
Let's face it, even as you deal with the challenge of migrating to the cloud, best of breed applications and analytics are resulting in a fragmentation of your infrastructure. This leads to:
A blurring of the full picture of your infrastructure

Specialized tools for individual tasks leading to confusion and loss of productivity

Inability to track or complete all tasks on time

Increased risks of missing business-critical alerts
The Cloud vs. On-Prem Velocity Challenge
As long as infrastructure was on-prem, you controlled the scope and pace of change. With each cloud provider, applications and security SW vendor introducing changes almost daily, the cloud environment changes much faster compared to on-prem. This leads to:
Your CMDB not being current or with cloud and on-prem being in sync

Challenges in applications deployment or change management

Misuse of elevated permissions resulting in unauthorized changes

Always being in a catch up mode with changes in the cloud ecosystem

Loss of control and inability to correlate cloud and on-prem environment

Increased headcount, lead times and cost overrun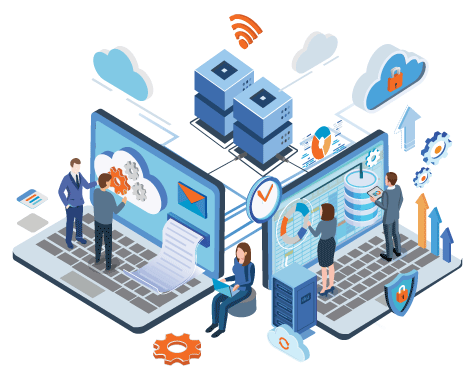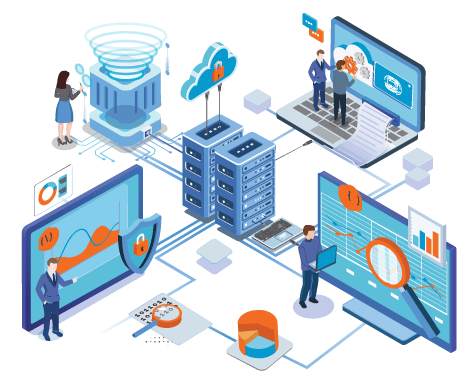 The Demand Management Challenge
The demand for cloud keeps increasing but IT ops is unable to keep with the requests, let alone manage them optimally.
Increasing requests for infrastructure as everyone wants to go cloud native.

Lack of skills for deployment, containerization, DevOps

Lack of capacity for infrastructure ops and maintenance

Delay in applications development and deployment

Vendor lock-in and inability to use best-of-breed models

Task automation is often incomplete and uncoordinated

Delays and communication errors forcing IT to revert to manual operations.
The Capacity & Spend Optimization Challenge
As the use of cloud increases, so does the scope for inefficiencies. Lack of proper spend forecasting tools compound the challenges.
Lack of consolidated visibility to capacity

Inability to optimize overall infrastructure capacity and spending based on rules and policies

Inability to decommission on-prem infrastructure as quickly as possible

Fragmented Cloud and On-Prem teams resulting in unaccounted idle resources

Ineffective infrastructure / apps monitoring leading to resolution delays

Inability to assess super large volume of data transfer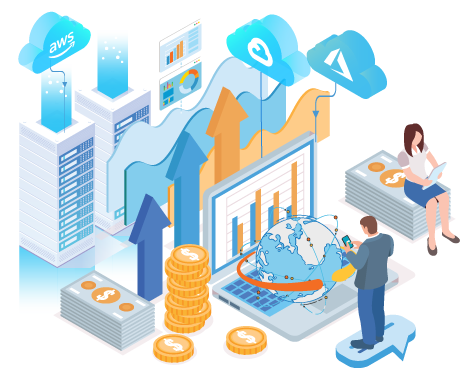 Introducing Concierto.Cloud Multi Cloud Management Platform-Run your Clouds and Handle On-Prem - all from one Platform.
With over 20 years of experience in managing complex, global IT infrastructures, we foresaw these challenges and began investing in a platform that allows IT operations to manage all environments from one single platform.
With integrations to AWS, Azure, On-Prem Infrastructure and soon IBM Cloud and GCP- Concierto.Cloud will be the only platform to bring most public clouds and on-prem infra under one umbrella. With 50+ integrations, Concierto.Cloud allows us to approve specialized tasks from your current investments while providing a single pane of glass for running all infrastructure operations.
With high levels of automation, integrations and visibility- you now have the power to do what you want. And also the power to not do- what you don't need to.
Get back in control. Get Ahead and Stay Ahead!