Orchestrate all Infrastructure operations from one single pane of glass. Approve either from Concierto.Cloud or your special third-party software investments.
---
Connecting the Eco-system for Single Point Control
Getting into the cloud is just the beginning- managing all aspects related to Provisioning, ITSM, Configurations, Orchestration, Change Management and Security is a different ball game.
With a myriad of applications available in the cloud ecosystem catering to specialized tasks including infrastructure monitoring, ITSM, collaboration and service catalog, the ability to configure them quickly and correctly is paramount.
Concierto.Cloud's extensible architecture allows for quick plug-in of several integrations off the shelf.
Concierto.Cloud is designed to trigger actions from a consolidated platform on an automated basis. Where approvals or interventions are required, it is integrated with cloud native as well as third-party software.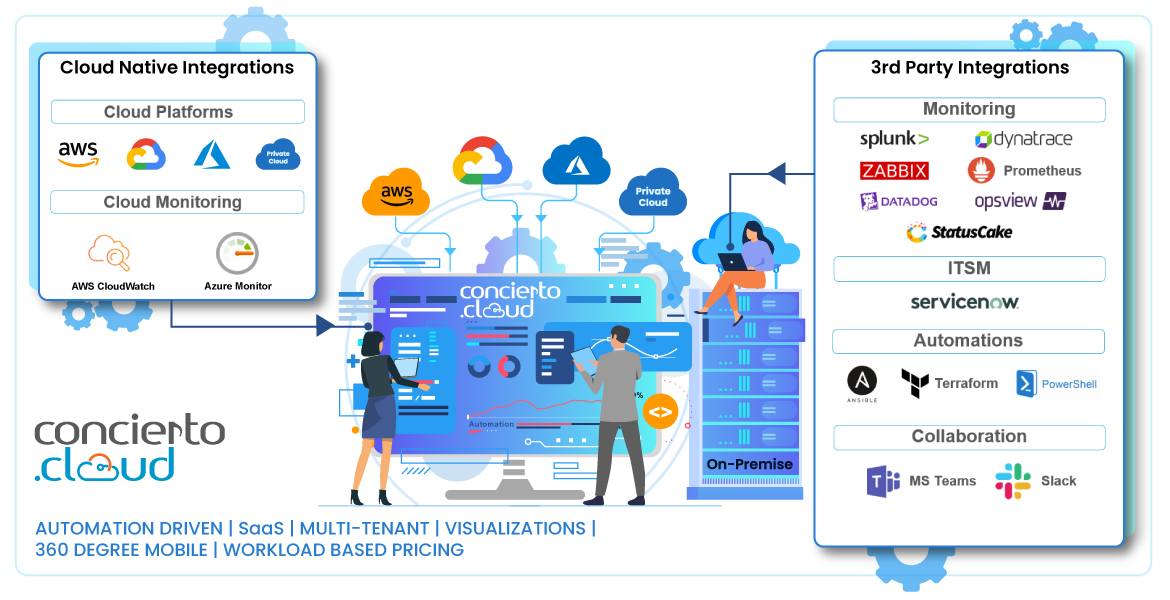 ×