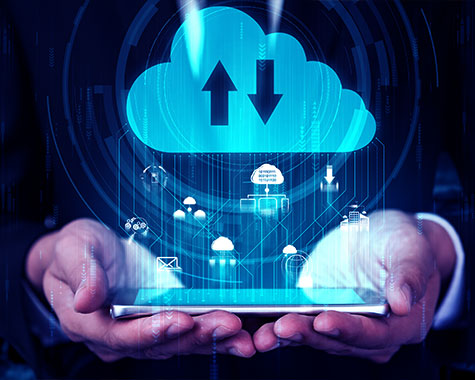 First things first- Manage Cloud Operations in the Cloud Paradigm!
Seasoned IT operations professionals already know the difference between traditional on-prem infrastructure and the Cloud paradigm. As cloud adoption increases at the applications and data levels, the pressure on infrastructure from volume and variety will only increase.
Concierto.Cloud is architected with a 'cloud first' principle. Its goal is to help IT Ops adopt cloud paradigms, deliver superior services and migrate away from expensive and slow on-prem infrastructures.
---
All Cloud & On Prem Operations- from a Single Pane of Glass

---
Velocity, Productivity, Efficiency & Cost Optimization
Concierto.Cloud offers a multitude of benefits through its unified and highly automated cloud operations. Here's a quick snapshot:
Velocity

Productivity

Visibility

Costs

Risk Reduction & Avoidance

2X

Accelerated delivery of services with automation templates throughout the platform

>40%

automation by end of Year 1 and 60% by end of Year 2

360o

Gain control over ALL Cloud and On-Prem IT through a unified analytics platform

-30%

Reduce ITSM & 3rd party SW costs with Concierto.Cloud and cloud native tools

>40%*

Risk reduction by using automation thus reducing manual errors
Improve 'business as a service' with a predictive and proactive stance
Reduce Headcount up to 40% at scale
Optimize Cloud capacity & SW across the enterprise to reduce licensing costs
Reduce cost of IT operations by >30% at scale
Secure & Complaint Cloud Operations
Regain time, visibility and control. Determine what you want to do, when and on which platform.
---
Concierto transforms and grows MSPs' businesses by accelerating customers' Cloud adoption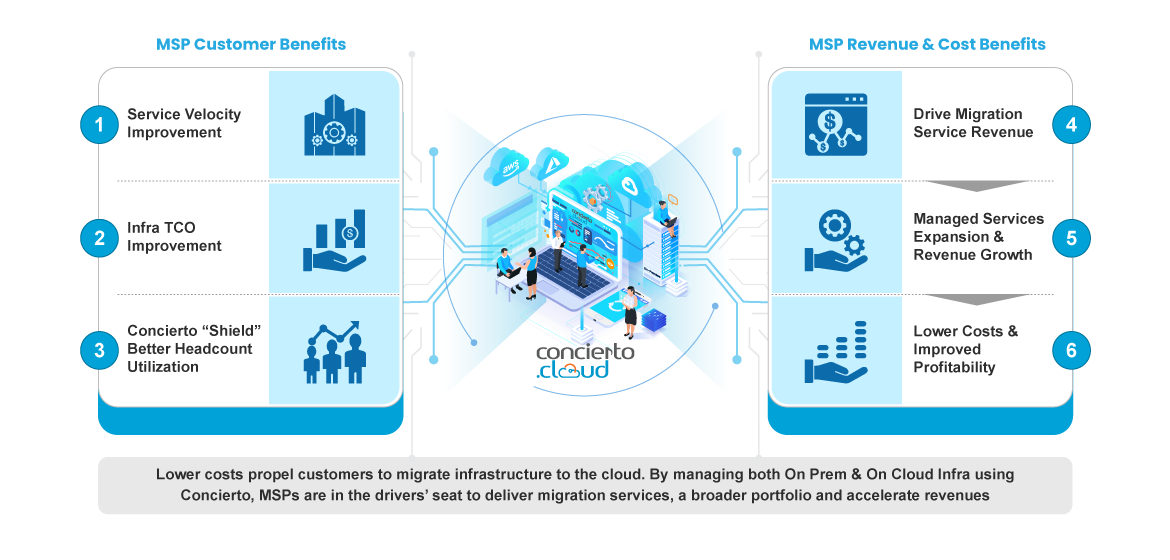 Lower costs propel customers to migrate infrastructure to the cloud. By managing both On Prem & On Cloud Infra using Concierto, MSPs are in the drivers' seat to deliver migration services, a broader portfolio and accelerate revenues
×