Don't fall behind with Traditional ITSM Platforms
Traditional IT service management platforms are designed on a transactional and reactive approach which assumes 'low change' compute, storage and application environments. Furthermore, they are architected on a siloed basis with multiple loops and layers of approvals and governance. Finally, data is a by-product in traditional ITSM platforms. This approach does not scale in the cloud paradigm.
The parameters that govern cloud based environments are changing and evolving at a very rapid pace with AWS and Azure alone launching over 500 features per year- each. Everything that traditional ITSM assumes goes counter to the cloud paradigm. Changes to storage and compute features; applications and data are rapid and take place at many levels simultaneously.
Siloed applications for ITSM, CMDB, patch management, orchestration and monitoring increase the time taken to execute on tasks. Given their transactional nature, they keep IT operations teams constantly behind the curve. As cloud adoption increases, this challenge gets worse.
Get Ahead, Stay Ahead and Predict what You want Next
Concierto.Cloud is architected with a 'Cloud First' and a 'Single Pane of Glass' approach. From an automation perspective, our platform applies new concepts such as lifecycle and 'relational' transactions; predictive and prioritized actions; simultaneity, 'fire and forget' execution.
Furthermore, data in Concierto.Cloud is a product- not a by-product. Our platform harvests your data for you and suggests next generation of automation and AI that your engineering teams can leverage.
Automation across Concierto.Cloud
The following table shows just a sampling of automation available across various modules of Concierto.Cloud
Module

Sample Automations

Benefits

Automated Provisioning & Deployment

New Infra Provisioning
Secured Application provisioning
Provisioning of Business Continuity Environment

Increased productivity: enabling employees to focus more on business initiatives and technology innovations
Operational effectiveness translating to ~30% YoY cost savings
Improved accuracy and reliability ensuring defect free operations
Faster turn-around; Reduce deployment timeline from days to minutes

Identity & Access Management

SSO Enablement across ITOM/ITSM solutions
Automated privileged access Management

Catalog, Incident, Change & Event Management

Self-healing automations for break-fix incidents
Automation of standard & pre-approved Infrastructure changes
Service catalog fulfillment

Automated Orchestration & Multi-Cloud Optimization

Container deployment
AI/ML driven automation library with 100+ pre-defined templates for Multi Cloud environment
Security compliance automation

Dynamic Multi-Cloud CMDB & Asset Management

Dynamic CI refresh and relationship mapping based on Orchestration and Automation
Real time Software usage reports
Audit compliance reporting

Automated Patch Management

Multi cloud / cross -platform automated patching
Automated patching based on Vulnerability scanning

Health & Compliance

Health scanning for OS, Middleware and Database
Automated health remediation
Audit ready compliance reporting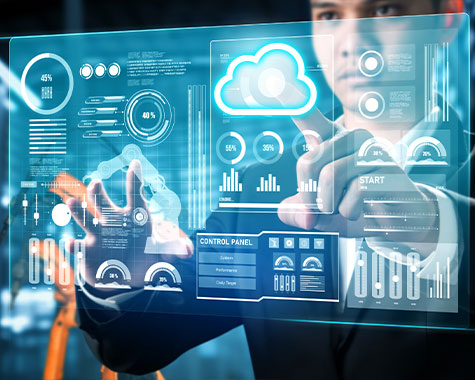 Aggregate Benefits: Giving you back Time & Control
The above list of automations is just a sampling of what's available across the platform. The cost and labor benefits from automation are obvious. However, what Concierto.Cloud automation aggregate is to drive your velocity to a point where you are ahead of changes introduced by public cloud providers OR are in a position of making intelligent choices of what YOU want or do not want.
Concierto.Cloud gives you back time on a relative basis and the luxury of control.
×