Who We Are
---
Trianz is a data, technology IP and platforms-led digital transformation services company.
We help clients reimagine their customer value propositions, reinvent their value chains, and drive business outcomes through digital technologies.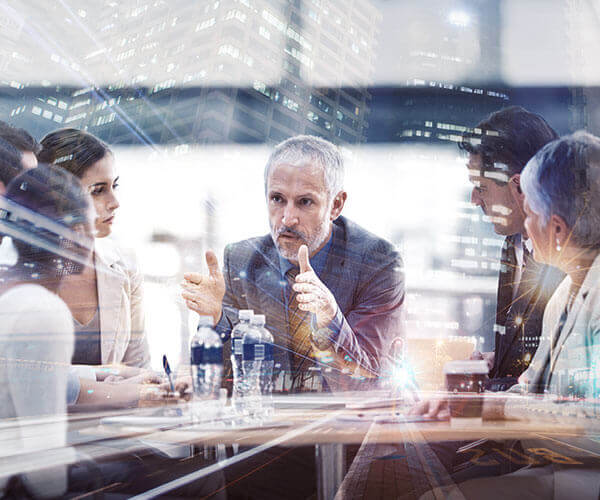 What We Do
---
Concierto.Cloud - our cutting edge multi cloud management platform helps IT operations teams deploy, orchestrate, optimize, forecast, and manage their cloud and on-prem environments through a single pane of glass.
Concierto.Cloud drives productivity, velocity, cost efficiencies, and resumption of control through high levels of automation and AI.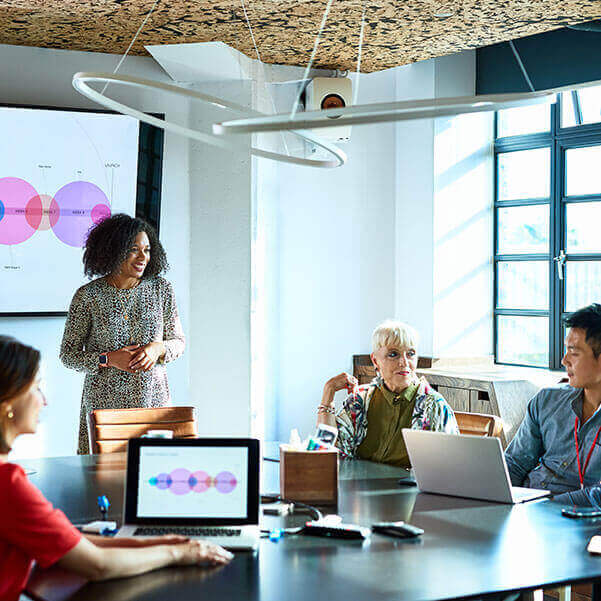 Our Talent
---
Building a digital ready generation of leaders
We advise clients that technology does not make digital transformations effective- people do. Within Trianz, we follow through on our own advice.
Throughout COVID, we have monitored the health of our associates every single day and week. We have made their lives safer and easier by being one of the first to implement a total 'work from home policy' in the first week of March 2020. And we are proud to see them healthy and doing well.
We are investing heavily in technology and are rolling out a global, digital workplace that allows our associates to connect securely, work and collaborate through a single platform from any device, from anywhere, anytime.
We are developing our talent through Trianz University- providing them with training and certifications in various business and technology disciplines of digital transformation and leadership. Trianz University has delivered over 120,000 hours of training in 2019-20. We are building the next generation of leaders.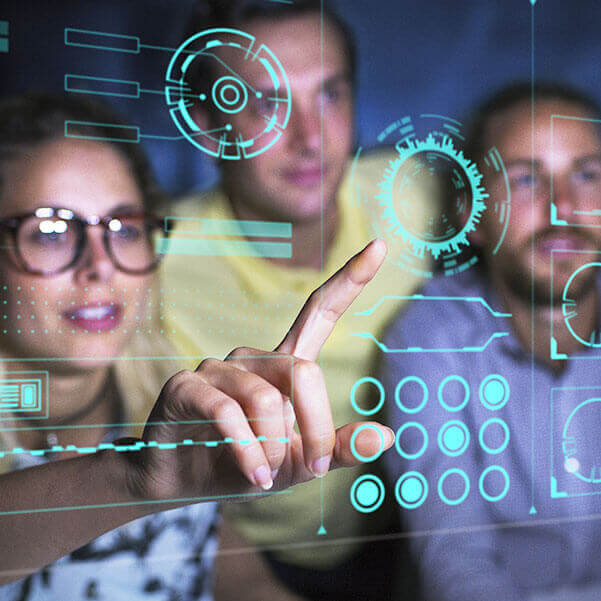 Our Diversity
---
Everyone is Welcome! Everyone is Equal. Since Day 1.
We have been committed to fostering, cultivating and growing a culture of diversity, equity and inclusion- since the day we were founded. And we are stronger because of it.
The collective sum of the individual perspectives, experiences, skills, knowledge, inventiveness, innovation, self-expression, unique capabilities and talent that our associates bring is the source of our strength. Investment in their work represents a significant part of not only our culture, but our reputation and company's achievement as well.
We embrace and encourage our differences in gender, age, color, disability, ethnicity, family or marital status, language, national origin, physical ability, political affiliation, race, religion, sexual orientation, socio-economic status, veteran status, and everything else that makes each of us unique.

We are Stronger- because we are Equal
Our Values
---
We are a global firm with shared values
We work with clients in the United States, India, the United Kingdom, Australia, Canada, Singapore and several other locations. Our talent comes from great universities and professional backgrounds. But we share a common set of values across our firm.
Integrity
Integrity underscores our commitment to clients, a zeal for flawless execution, and an unwavering adherence to the principle of always doing the right thing
Commitment
We take ownership to client challenges as though they are our own and we commit to delivering measurable business impact and value- always and every time.  

Diversity
We have always believed that diversity and equality are foundational and digitalization has only broadened our vision from the local towards the global.

Global Excellence
We incorporate a variety of cultures, perspectives, and mindsets of our global team while placing a high emphasis on consistent, firm-wide standards.

Social Purpose
Recognizing our social purpose, we create value aimed at contributing to economic, social, and environmental efforts in the communities we serve in.
Our Value Proposition & Results
---
We are Rated #1 by Clients- 4 years in a row
We measure client satisfaction through our value proposition - Business Impact, Execution Predictability, and Relationship Experience - in absolute and comparison to other partners clients engage.
Our client satisfaction is ensured by an independent Assurance function responsible for monitoring our engagements - from proposals to service delivery. Throughout this process, our Assurance confirms clarity in objectives and value propositions, the alignment of our teams with targeted outcome KPIs and monitors service delivery throughout our client engagements.

Join Us
---
Trianz is poised to grow for the 5th year in a row- and we are proud to be beating COVID.
We are seeking talent that is smart and motivated but also carries the same work ethic and values that we do. We are seeking talent that is tireless and willing to do whatever it takes to ensure the success of our clients in the relentlessly challenging environment we see today. We are seeking the digital leaders of tomorrow.
We will provide you with the right opportunities and experiences that create impact for our clients and avenues for learning for you. We will invest in your formal learning and growth with an equally relentless passion and commitment. Together, we will all thrive in one global village called Pulse- the Trianz digital workplace.